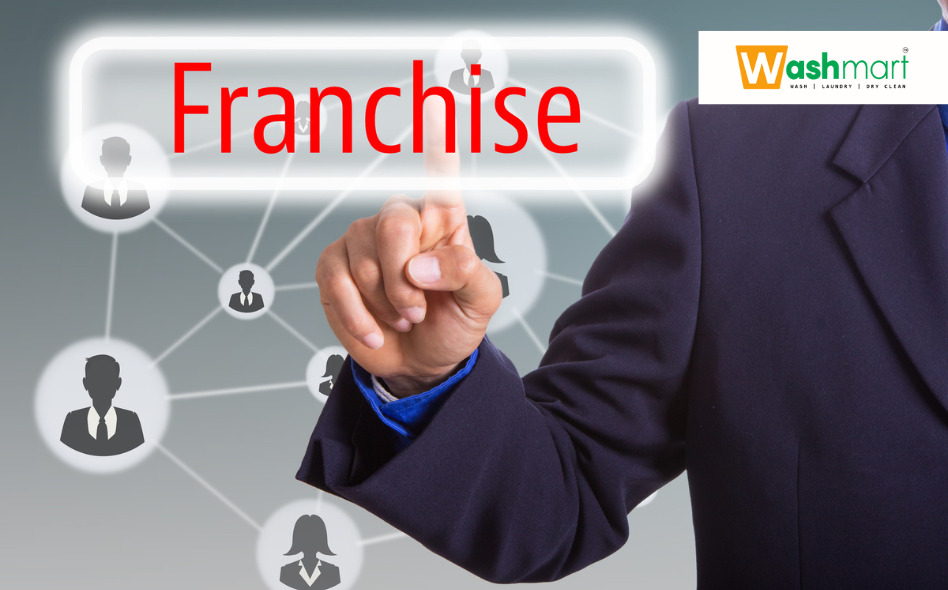 Most Profitable Franchise Business Opportunities In India
The franchise business landscape in India was constantly evolving, and the most profitable opportunities varied depending on market trends and consumer demands. However, some industries have consistently shown strong potential for profitability. Keep in mind that the situation might have changed since then, so it's crucial to conduct thorough research before making any investment decisions.
What is a Franchise Business?
A franchise business is a type of business arrangement where one party (the franchisor) grants another party (the franchisee) the right to use its established brand name, products, services, and operational model in exchange for fees and ongoing royalties. The franchisor essentially licenses its business model and intellectual property to the franchisee.
In this arrangement, the franchisee operates a business that is part of the larger franchise network. The franchisee benefits from established brand recognition, marketing support, standardized operating procedures, and access to the franchisor's training and support systems. This can provide the franchisee with a higher chance of success compared to starting an independent business from scratch.
Typically, the franchisor maintains control over certain aspects of the franchisee's operations to ensure consistency and brand integrity. This includes regulations on product quality, marketing strategies, and customer service standards.
If you are also thinking to set up and running a franchise business then this article is for you. We have discussed below a few most effective and franchise-oriented business opportunities in India.
Here are some potentially profitable franchise business opportunities in India:
Fast Food Chains
Indian consumers have a growing appetite for quick-service restaurants offering various cuisines, including international fast food chains. The franchise business becomes vast in India and everyone is targeting to get the best franchise partner in order to make more revenue.
Education and Training
Franchises in the education sector, such as coaching institutes, vocational training centers, and preschools, have shown sustained demand.
Healthcare and Wellness
Health consciousness is on the rise in India, and franchises offering fitness centers, gyms, wellness spas, and healthcare services can be lucrative. The wellness club and gyms are in high-demand as people are getting more aware of their health in today's world.
Beauty and Salon Services
With the growing focus on personal grooming and appearance, beauty salons and grooming centers have seen significant growth. The franchise business of beauty and salon are increasing on a daily basis.
Retail and Apparel
Branded clothing and accessories stores continue to be popular among Indian consumers. Get in touch with the most famous and demanding clothing brand in your city and start exploring them to get the franchise opportunity.
Laundry Franchise
Conduct thorough research on the laundry and dry cleaning industry in your target location. Identify the competition, target market, and potential demand for your laundy and dry cleaning services. Research various laundry and dry cleaning franchises to find one that aligns with your goals and fits your budget. Washmart offers a proven track record of success, good reputation, and strong support for franchisees. Get in touch with our professionals to run your own laundry franchise business in India.
Automotive Services
There are various automotive services franchises available in the market. These franchises offer a range of services, such as vehicle repair, maintenance, detailing, car wash, tire and wheel services, and more. Owning an automotive services franchise can be a lucrative business opportunity, as people rely heavily on their vehicles and require regular maintenance and repairs.
E-commerce and Logistics
As e-commerce continues to grow, franchises specializing in logistics and last-mile delivery services are in demand. E-commerce and logistics franchises have become increasingly popular due to the rapid growth of online shopping and the need for efficient and reliable delivery services. These franchises cater to various aspects of the e-commerce and logistics industry, including warehousing, fulfilment, last-mile delivery, and supply chain management.
Conclusion
The success of any franchise business depends on various factors, including the franchise brand's reputation, location, market demand, competition, and your own management skills. Conduct thorough research, analyse market trends, and seek advice from franchise experts before making a decision. Additionally, always review the franchise agreement carefully and consult with legal and financial advisors to ensure you make an informed choice.